Dedicated Home Theater Construction
A photo blog of the process.
Page 1 | Page 2 | Page 3 | Page 4 | Page 5 (Updates!)


Welcome to the construction blog of Mark's home theater. I have a two channel room first... but I like lots of high-end electronics, and building stuff around the house. SO, a home theater was a must! Now, on with the construction pics and progress!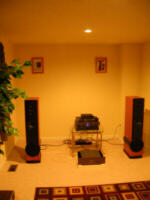 Two-Channel System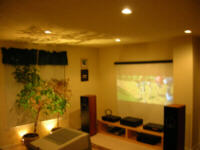 Present Home Theater/Living Room
04/10/06
Planning began with the help of the people over at AVS Forum where high-end home theater pretty much lives on the web. I created the following plan and will be submitting the building permits soon. Then ordering materials and construction will begin!!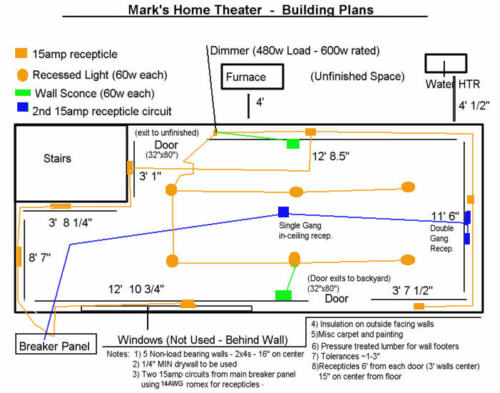 05/04/06
Plans are approved and I have pulled two building permits!! One for the structural and one for electrical.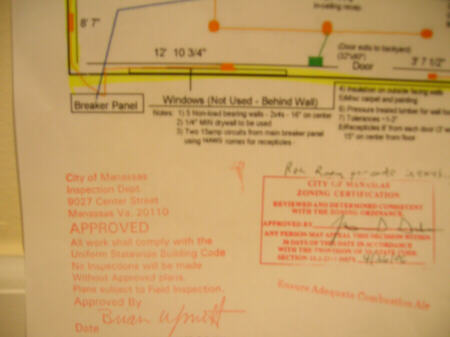 Also some before photos and two great books my mother bought for me!!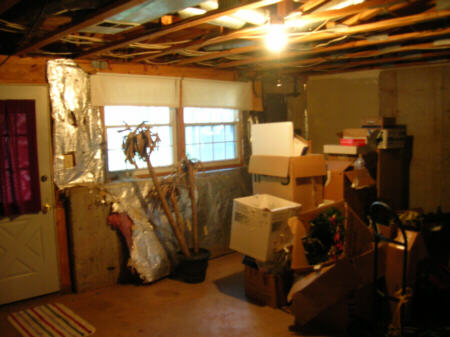 Where to start, huh??!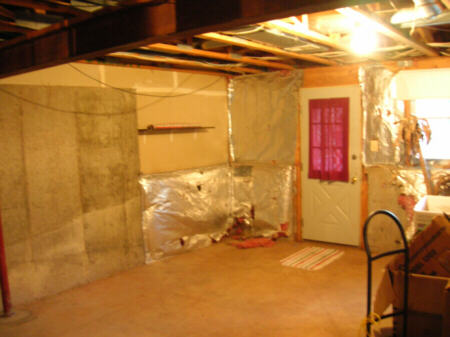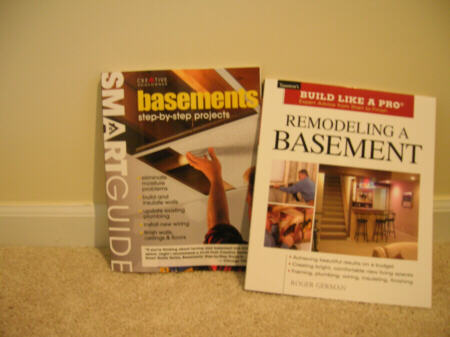 Next time... building supplies arrive and then framing and electrical/home theater cabling!!

5/18/06
Supplies have arrived and I have cleaned up/preped for framing. Looks bare now... removed single light bulb fixture and installed a standard work box with blank cover in the ceiling. Added two new 15amp breakers to main panel. Pics so far...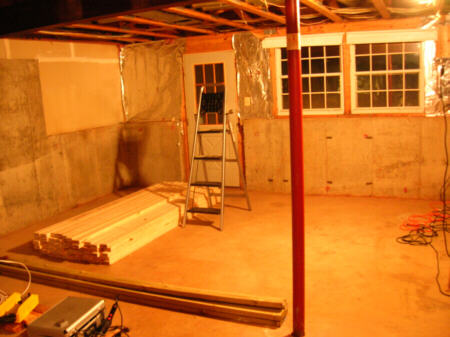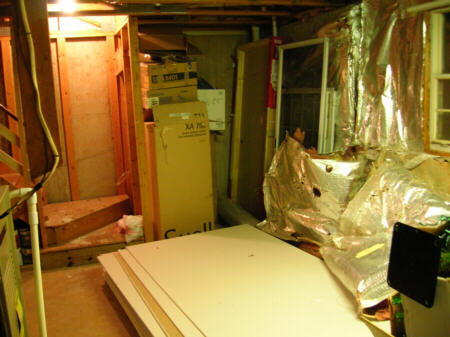 Drywall, door for theater, etc... next time framing.

5/24/06
Framing is complete... the projector mount might need some minor framing and the door needs to be attached to the studs, but otherwise it is done! Pictures...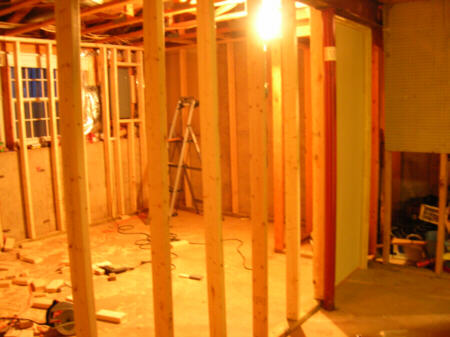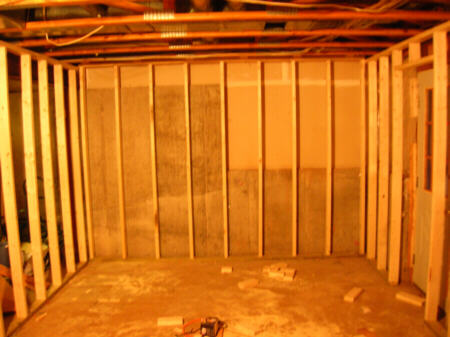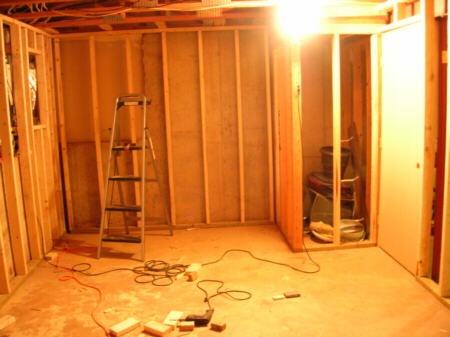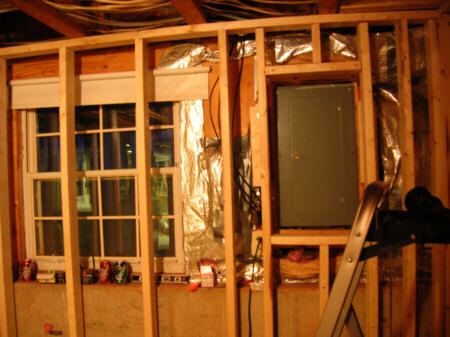 The concrete set tool in action...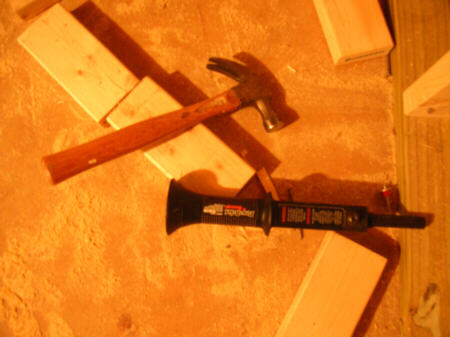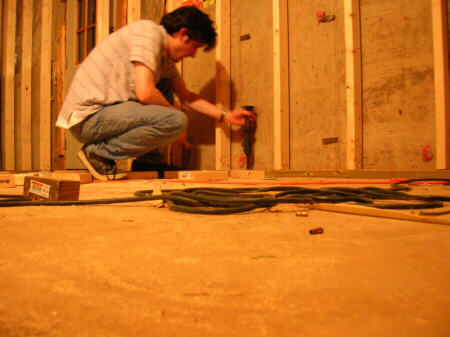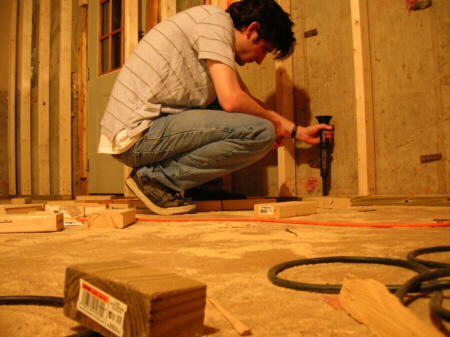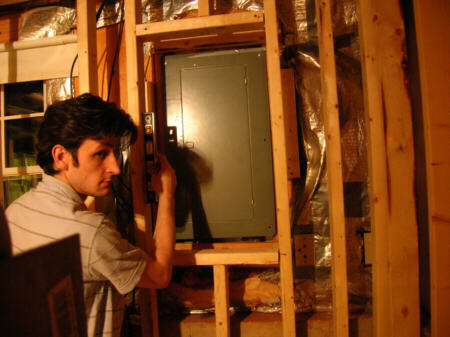 Is it level???

Next, electrical and inspections... better get some beer to bribe the inspector with!


5/30/06
Electrical and A/V cabling is done. Insulation and vapor barrier is installed. More pics below!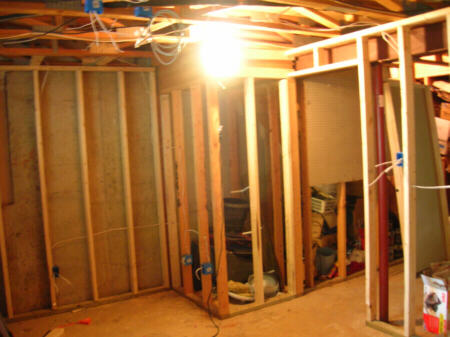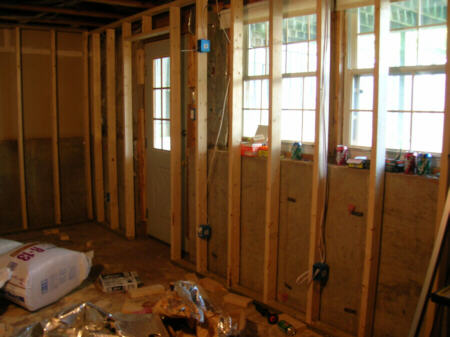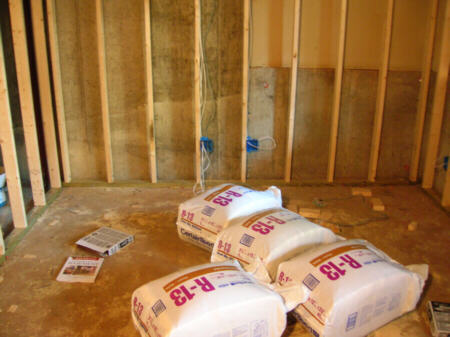 New insulation ready for the theater!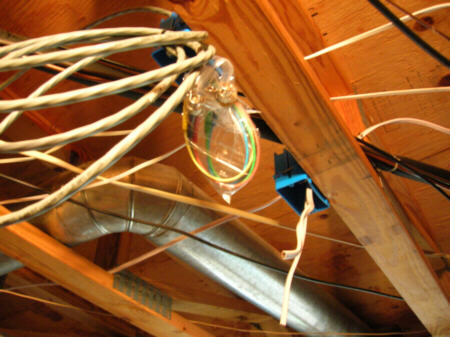 Projector RGBHV connection and AC power connection in ceiling.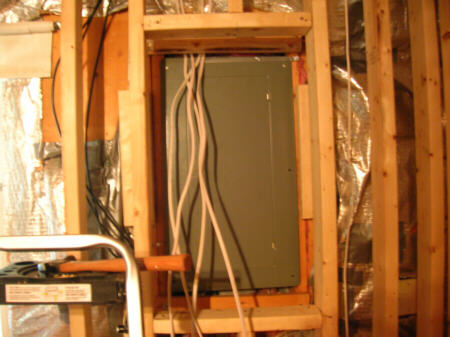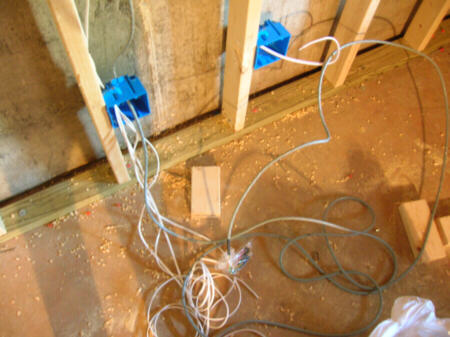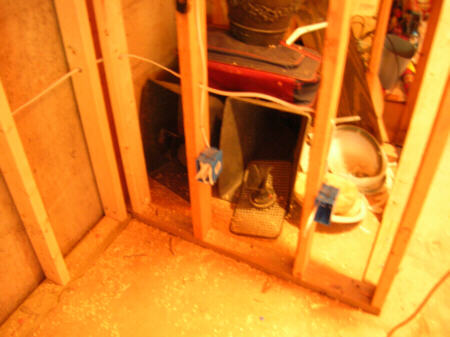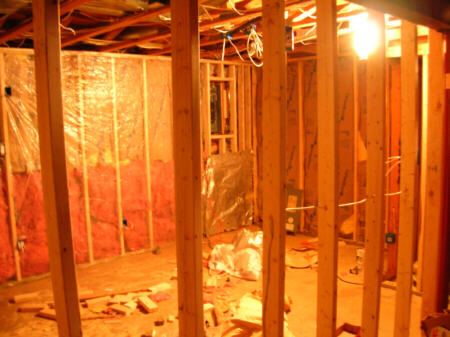 Insulation done and vapor barrier in place.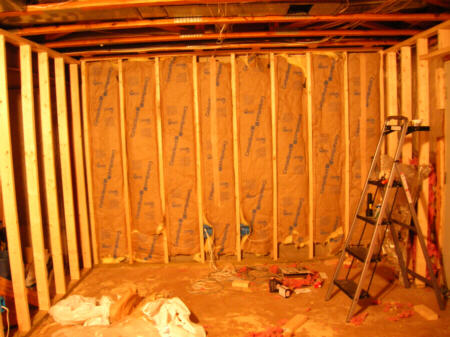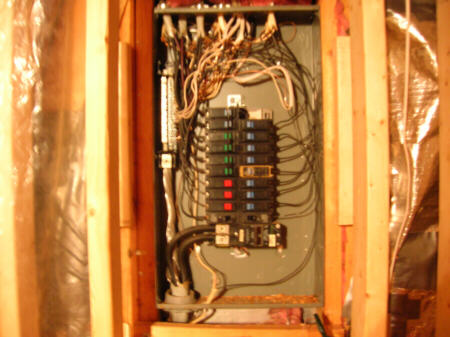 Electrical panel wiring is complete. Circuit for projector and audio gear wired as well as circuit for cans and outlets.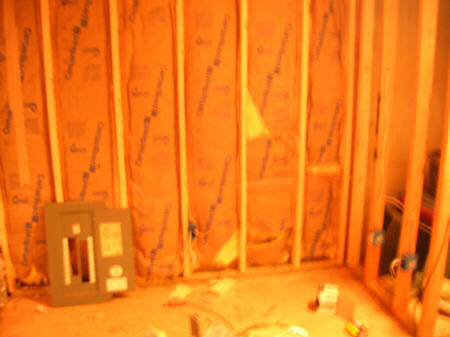 Next time (if inspections pass!), drywall and painting.

6/19/06

Well, Inspections did not pass... I fixed the errors and the inspector is due back out this week. I will be putting the progress pics on the next two or three pages so this site loads correctly/not too slowly. Click at the top to navigate pages, or click HERE to visit the next page. Next page... DIY screen, code fixes, and some screen shots from the rough setup of the projector!



Home Theater Final Specs:
~17'X12'
Typical construction techniques for US - sound leaving/transmitting outside the theater is not a major concern.

VIDEO
-JVC RS-40U Reference Series 3 chip D-ILA Projector
-Screen: 10 feet 16x9
-Sony S470 Blu-Ray player
-Samsung SIR-T451 HDTV Tuner
-Pioneer LaserDisc Player
-DVDO I-Scan Plus Line Doubler (LaserDisc upscale)

AUDIO
-Outlaw Audio 975 DTS Master/Dolby True Pre-Amp/Processor
-McCormack Audio DNA .5 power amplifier (front)
-Adcom GFA-2535 multichannel power amplifier (side/rear)
-Adcom GFT-555 high-end FM Tuner
-Snell Acoustics XA75PS towers in hand made cherry finish (front)
-Snell Acoustics Type E-IV (side)
-Snell Acoustics Type C-III (rear)


All cables are Radio Shack gold series or Monster cable. No center channel as the Snells create amazing 3D imaging. Low bass is provided by the subwoofers that are built in to the front loudspeakers.

All code and content (c) Duperon Audio .
Questions or Concerns to info@duperonaudio.com